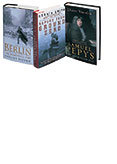 Making history: Though Penguin is famous for the classics of literature and for contemporary fiction, it is also home to some of the most critically acclaimed - and commercially successful - non-fiction. Three history titles stood out in 2002. Antony Beevor's Berlin, with its story of the human misery of the defining battle of the Second World War, topped the bestseller charts and won rich critical acclaim. Claire Tomalin's funny and irreverent biography Samuel Pepys, The Unequalled Self, which revealed the personal side of Pepys, won the prestigious Whitbread Book of the Year prize. In the US, Penguin editors approached Dennis Smith, a retired NY fireman and writer, to tell the story of his colleagues who ran into the World Trade Center on September 11, when others were running out. His book, Report from Ground Zero, stayed on the bestsellers list for many weeks. These books will inform and inspire for a long time to come.



A publishing revolution: For many years, Dorling Kindersley's unique style of illustrated reference books has brought learning to life. Acquired by Pearson in 2000, DK has been working hard to turn around its commercial performance and unlock its creative magic. Those efforts paid off in 2002, as DK returned to profit and to its publishing best with a new generation of beautiful books including Bill Wyman's Rolling with the Stones and Judith Miller's Antiques Guide. DK's progress is set to continue in 2003 as it strengthens its partnerships with world-renowned institutions including The Smithsonian and The Royal Horticultural Society and prepares to publish new titles from leading experts such as Peter Ackroyd in history, Monty Don in gardening and Tom Peters in business.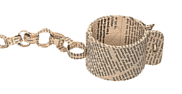 Award-winning journalism: The Financial Times stole the show at the World Leadership Forum's Business Journalist of the Year Awards:


Decade of Excellence Award: Martin Wolf.


Business Journalist of the Year Award: Richard Tomkins.


Management and Business Education Award: John-Paul Flintoff.


Service Industry Award: Juliette Jowitt.