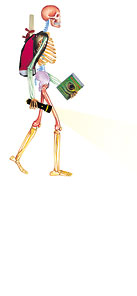 The web of life: In colleges and schools across the US, we are moving our teaching materials from pure textbooks to a blend of printed and online content. Working with leading biology expert, Neil Campbell, Pearson Education applied content and technology from its college business to develop a slimmed-down core school textbook. We moved much of the detailed content online, enhancing lessons with tests, simulations, experiments and rich data.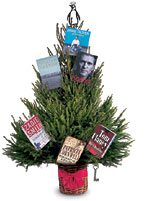 Penguin's best Christmas: In a year when the global consumer publishing industry was flat, Penguin grew its underlying revenues by 5%. Much of that performance was down to our strongest publishing schedule yet. Penguin topped the Christmas bestseller lists on both sides of the Atlantic, thanks to authors like Jamie Oliver, Roy Keane, Zadie Smith, William Trevor, Tom Clancy, Patricia Cornwell, Nora Roberts and Jan Karon.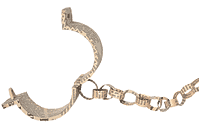 Barons of Bankruptcy: Corporate greed was among the biggest business stories of 2002, and executives being led away in handcuffs provided the defining images. The FT looked behind the headlines and analysed how much money company directors made as their companies went bankrupt. After a six-week investigation, the FT revealed that executives who presided over the 25 largest bankruptcies in the US amassed personal fortunes totalling $3.3bn. The story touched a popular nerve in the US and helped set the agenda for the debate on corporate governance that followed.