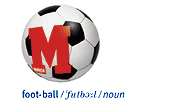 Playing to win: When Marca, Spain's leading sports newspaper, was faced with a tough competitor who began to reduce its cover price sharply, it was faced with a dilemma: fight a price war, as many newspapers have in Europe, or compete on the quality of the product. It opted for publishing quality - supporting the editorial team, investing in the brand and expanding into new media formats. As a result Marca gained share during the year, despite the price competition, with its circulation bouncing back to growth.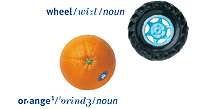 English lessons: There are more than a billion people worldwide learning English as a second language. Through the world-famous Longman imprint, we teach more than 40 million of them every year.


Head of the class: It's statistically impossible to graduate from college in the US without studying one of our textbooks. Our college authors define the way future generations view the world, and many are the world's leading authorities on their subjects. They include Philip Kotler in marketing, Neil Campbell in biology, James Watson in microbiology, Robin Bade and Michael Parkin in economics, X J Kennedy in literature and Donald Knuth in computer programming.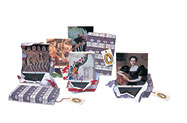 Rethinking the Classics: For more than 50 years, the Penguin Classics have provided the most authoritative and informative editions of classic literature for students and general readers. Launched in 1946 with a paperback translation of Homer's The Odyssey, the Classics were described as 'the greatest educative force of the Twentieth Century'. This year we're relaunching the entire list of 1,000 Classics, with new introductions and prefaces, up-to-date suggestions for further reading and a fresh new design.