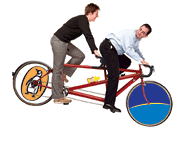 The power of one: Together, Pearson Education and Penguin are the world's largest book publisher. We are starting to make that scale count in our favour.
Last year, we combined these book publishing businesses into single companies in Australia and Canada. They already shared many customers in the form of the major bookstores, and they now share warehouses, distribution centres, technology, salesforces and back office functions, too. In the UK, we are combining Penguin's and Pearson Education's warehousing and distribution into a new centre.
These are big investments - we plan to spend a total of £50m in 2002 and 2003 combined - but we expect to save £20m a year from 2005 and provide a better service to our customers.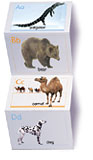 Four corners: For the first time, children in the world's largest English-language markets - Australia, Canada, the US and UK - will learn to read from the same series of books in a new collaborative production between Pearson Education and Dorling Kindersley. An international team of researchers, designers and editors from across the two companies have been working since 2001 to create 2,400 pages and 140 books to be launched at the end of 2003.
Each book has been compiled to match curriculum standards in each of the four countries and written locally to reflect cultural differences. They will look dramatically different from any other reading book with beautiful DK designs that bring the pages to life. This collaboration is one of a number of cross-Pearson projects spearheaded by a new division, DK Designs, created specifically to spread DK's design magic across the company.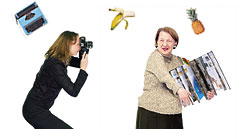 Sharing assets: As the world's largest publisher, we own millions of digital assets. We've pooled these resources to create the Pearson Asset Library. Not only is this saving costs on image licensing fees but it is also streamlining our production processes across the company. In 2002 we combined our two biggest libraries - 2.7 million images from our commercial DK image library and more than 800,000 from Pearson Education. The Financial Times photo library, a vast collection of news photographs and images, will be added in 2003.